About This Game

Ol' Dick Wilde here has been in pest control his whole cotton-pickin life. He's come up with a bunch a custom weapons to help ordinary folk out with all sorts a' nasty crittersl! If you got a problem with hungry piranhas, angry 'gators, or even a shark or two - Dick's the guy to call!

Go crazy with the homemade arsenal of Dick Wilde!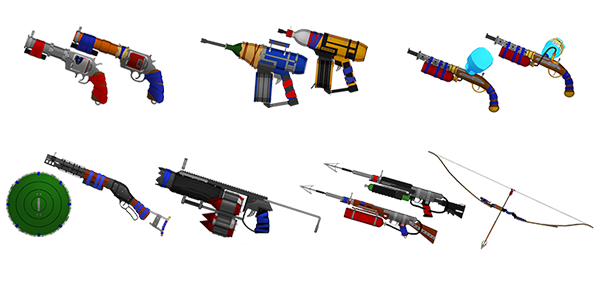 Progress though 9 unique levels in 3 different settings: swamp, tropical and northern!

Giant alligators, rabid piranhas, electric eel, charging sharks, bats and many more!Have a hoedown by sharing the headset amongs friends and compete for the highscore! Who'll be the biggest hillbilly this year?

DEFEAT GIANT BOSS MONSTERS AT THE END OF EACH LEVEL! Can Dick really take on a three-story high turtle with a homemade Bow? Can you?

Local multiplayer VR has never been so much fun. Spectators have all the information they could need. It even comes with a complete pinball display!Happy Huntin' Folks!
**DISCLAIMER**
Bolverk games does not support animal cruelty in any way, nor do we endorse heavy substance abuse, weapon crafting or having a messy home in a swamp.