About This Game
Archaeologists claimed to have discovered an ancient temple that has been forgotten for centuries. All the tomb raiders are now trying to locate it but you seem to be the first to find it after a long search. Will you be able to find any treasures before the others arrive?
Lockdown VR: Forgotten Temple is the third of a series of escape games where you play the role of Detective iBrow, and gather your friends to challenge your mind, have some fun and think your way out!
● Escape solo or with up to 6 players
● Explore, solve puzzles, riddles, and uncover the secrets
● Challenge yourself with the 60-min time limit like in a real life escape room!
● Hint system allows you to get clues if you are stuck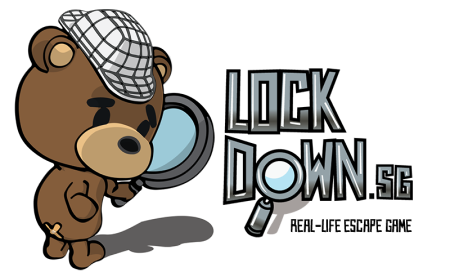 Lockdown Escape is an escape room company based in Singapore since 2013 and Detective iBrow is our adorable mascot. We have created several award winning escape games in Singapore held in renowned attractions such as the Singapore Zoo, Battlebox at Fort Canning, Chinatown, National Gallery, Haw Par Villa and more. We hope that you will enjoy our games in the comfort of your home!