About This Game
Your infiltration team has been tasked with completing a series of missions to stop an army of lunar-bots from crashing the moon into our Earth! The field operative will wield the VR headset, sneaking through each lunar-outpost avoiding the mechanical guards. In this, they will be assisted by their team of hackers, who will guide the field operative and
use their smartphones
to help clear obstacles and disrupt the enemy. So gather a group of friends, strap on your VR headset and commence "Operation Armstrong"!
This Asymmetric-VR-Stealth-Party game features the following:
A series of hand crafted interactable VR environments

Phone browser connectivity for cross platform local co-op with no player limit

Dynamic, drop-in/drop-out co-op gameplay

Level scoreboards and completion awards

A level editor and online level sharing through the Steam Workshop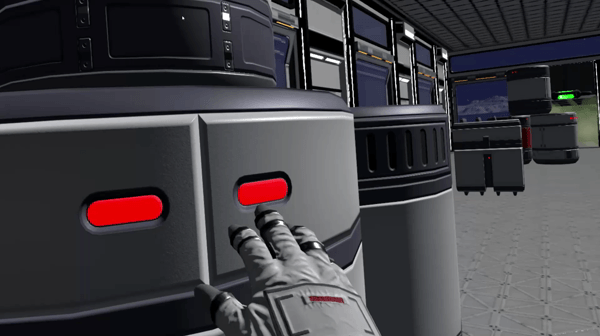 We made the game with the intention of providing a fun way for those spectating a VR user to join in on the action instead of just waiting for their turn. Phone users simply log in to a current game through their browser and can immediately start assisting their headset-wielding buddy. Teamwork and communication will be key which can lead to some hilarious and tense moments. Players can drop in and out of the game at any time since responsibilities are dynamically shared equally across all phone users. It's an all round, high-energy, inclusive group activity.