About This Game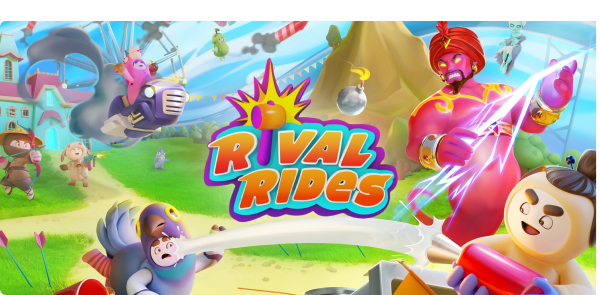 Rival rides is an exciting multiplayer VR party game taking place in an out-of-this-world theme park. Compete with your friends online in various mini-games and wild rides, in order to collect the highest amount of golden egg trophies and become the Rival Ride's champion!
Discover 4 fun action-packed minigames offering different challenges and clever uses for your VR headset. Race through a wild underground cart-ride while you switch your own or your rivals' routes. Fight against evil monsters with various weapons in a fast and scary haunted house ride. Jetpack your way through zero-gravity while shooting lasers at each other, or just try not to burn everything when you cook yummy meals for the theme park's very hungry guests.
Don't forget to customize your appearance, and choose from a variety of awesome and hilarious outfits to outshine your rivals. So, what are you waiting for? Hop on in and join the ride!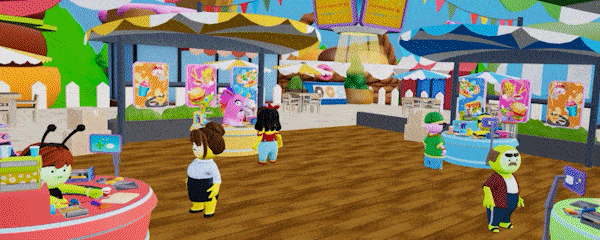 Race against the clock as you cook some yummy dishes for the very hungry park visitors, while trying to slow down your rivals in the wackiest and most hilarious ways. Let the food fight begin!
Did you know?
All the ingredients we use in our tasty dishes are imported from "Foodland", where life is like an endless All-you-can-eat buffet, but the residents somehow always stay in shape. It's a mystery!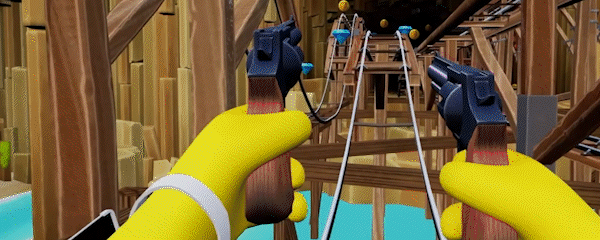 Race through an underground railroad and switch railways while picking up various weapons and diamonds with unique abilities! This exciting ride is inspired by the muddy "Earthland" where everybody lives deep underground.
Did you know?
Our hard-working "Rival Rides" employees mined each one of the "Earthland" diamonds themselves!

Try to survive this scary ride! Shield yourself using your cart's blue button, or push the red one to draw a random weapon and bust these paranormal beings. This haunted ride is inspired by the infamous "Monsterland", where demons, ghouls, and ghosts all manage to get along with each other in perfect disharmony.
Be careful!
While officially the monsters in this ride are our employees, they do tend to take their job way too seriously sometimes.

Use your jetpack to float through space and shoot lasers at your rivals. But try not to hit the hovering rocks because some of them might bounce your lasers right back at you! Inspired by the faraway "Cosmicland" where there's no gravity, asteroids are everywhere, and the word oxygen has no meaning.
Did you know?
Our giant turtle is equipped with huge rockets that allow it to make its way all the way up to space and back.