About This Game
Snapshot
is a VR arena shooter built for e-sports with competitive solo and team play. Inspired by the real-life sport, Snapshot feels like playing paintball in the future. One shot, one kill. In competitive teams of up to 5, communication and coordination are the keys to victory.
Features
Room Browsing / Basic Matchmaking

Cross-platform profiles with tracked stats and leaderboards

Avatar Customization w/ Cosmetics

Third-party Map Editor w/ 50+ community maps playable

Training maps with stationary and moving targets

Multiple Locomotion Modes to accommodate any type of VR player
Avatar Customization
Select from built-in cosmetics to make your avatar your own. Join our community. We recognize our most active community members with custom cosmetics that you get to design.
Custom Maps
With Snapshot's standard set of competitive obstacles that we call 'bunkers', it's quick and easy to throw together new layouts with a web-based editor thanks to our partnership with 2D Paintball. Endless combinations. Layouts are easy to share and will load automatically for players connecting to your game.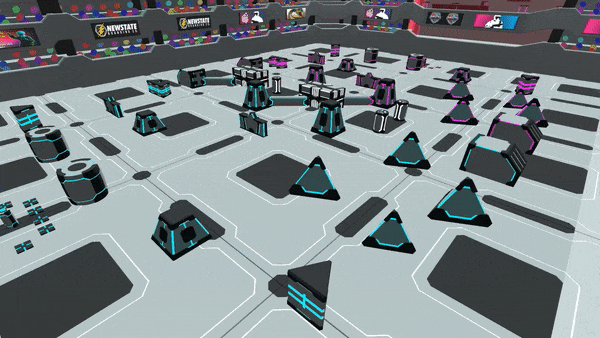 Stats and Leaderboards
Your cross-platform profile carries your stats, cosmetics, and maps with you no matter which platform you're playing on. Fight your way to the top of the kill leaderboard or go for a pristine k/d ratio.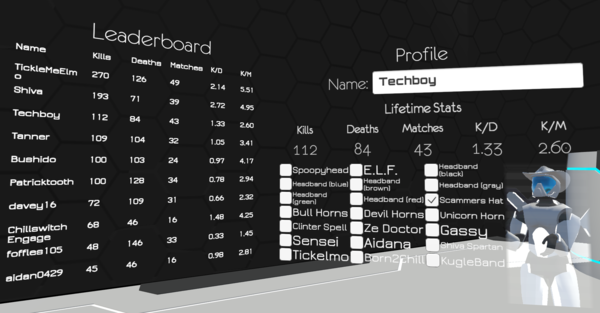 Generate metrics for your custom maps to find best positions and shooting lanes. Playing a real-life paintball tournament? Add your layout and generate data to take with you to practice and to the event.