About This Game
Vhaip (Virtual Hunting Artificial Intelligence Program ) is an experience where the players will be chased by raptors in a dark jungle, the players have to find how to survive until help arrive.
Challenge your friends in co-op against AI / friends or play in solo ! If you don't have Vr mates don't worry, you can host public session and find mates into our community !
For people that want to let off steam with guns, we got you ! With the secondary gamemode "carnage" you will have fun with revolvers and tones of raptors !
Will you survive ?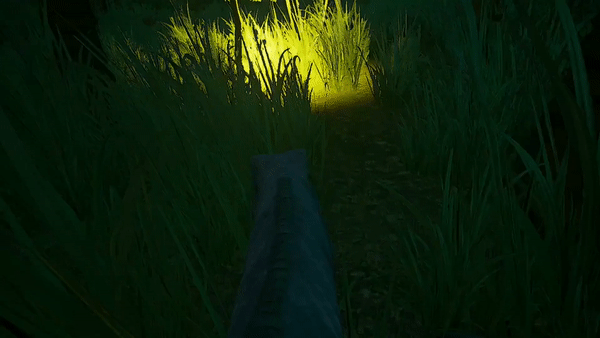 Features:
-
Tutorial
to learn the basics, you will learn how to survive in vhaip and how to control a raptor.
-
Customisation system
, Skin unlocked by achievements. up to 10 different skins.
-
Game:1 Player:
You will play alone in the dark jungle of Vhaip and you have to try to survive and call help by reconnecting antennas.
2 to 4 players
, you can set the game to play against ai raptors or be the raptor against your friend/s.
Launch the game and the system determine randomly which player will be the raptor.
2 gamemode :
Classical :
find antennas and reactivate the contact with rescue and survive until help comes.
Carnage :
Kill all raptors and survive to them all !
-
Lobby fully configurable:
AI or not - Number of relay - difficulty - number of enemy - maps.
-
4 maps available.
Join our community and find players on discord or our other
social network !
Discord:
https://discord.gg/AqeXe5SDeM
Facebook:
https://www.facebook.com/Vhaip
Twitter:
https://twitter.com/VHAIPVR